Departure Death
Departure Death
Audio-Visual Installation, 2019
The work describes what's happening at Mitiga International Airport, which started operating from 2014 after Tripoli's international airport was burned during the civil war.
The use of Mitiga airport was originally set to serve as a military base, and its location in the city made it targeted by militias and hafter forces.

The Airport doesn't stop functioning despite being bombed and attacked by messiles on a regular basis, airplanes are fully booked for months sometimes, people work everyday to fix the damage of airplanes and runway, and then re-open it for passengers few days after.
The installation reflects the story of the airport on the everyday life in Tripoli, Where civilians are dying but it's the only route for them to leave, it also raises the question of whether citizens are that resilient or are they living in denial?
The sound piece is a recorded experience of what passengers and civilians in the airport had to live under heavy bombing and messiles.



︎Warning: Audio contains violent soundscapes.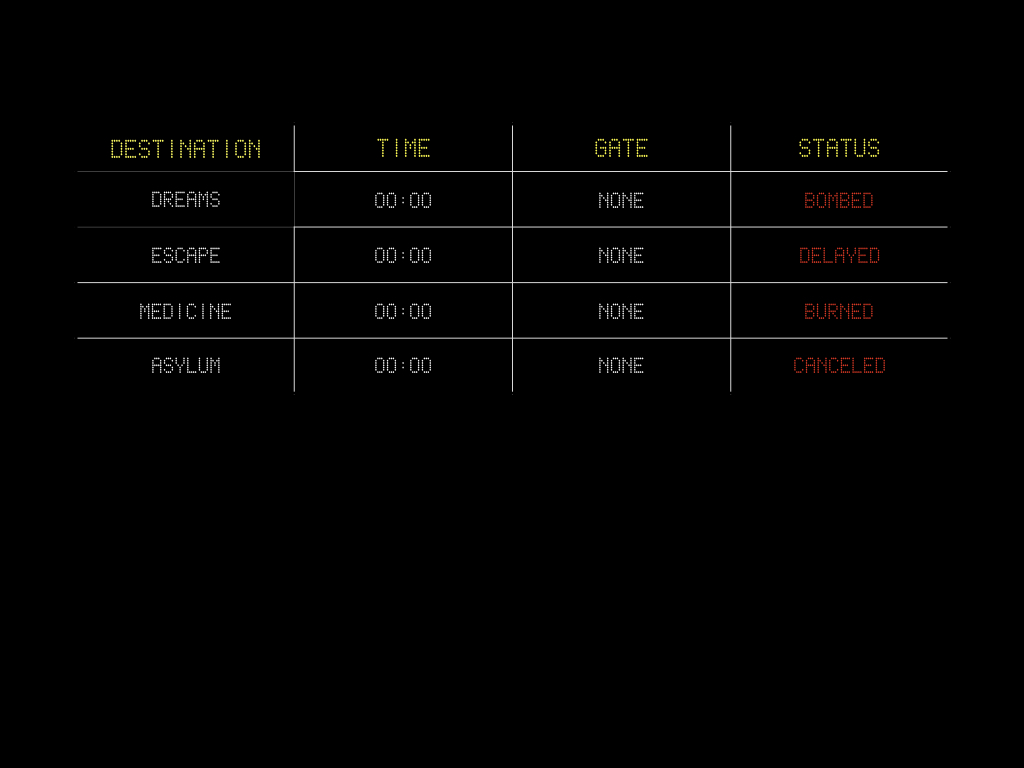 24–09–2024